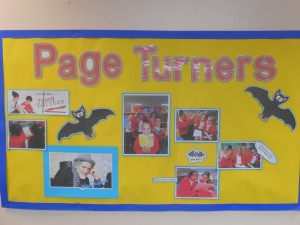 This week the Page Turners met and discussed their thoughts on the manuscript that they are proofreading, Going Batty by John Agard.
Cezara, Isha and Zelan think it is a good read so far and have given it a rating of 7 1/2 out of 10 although this may change by the time they finish the book.
Coni and Abi were delighted to find a mistake today, one of the chapter's was named differently on the contents page to that of start of the chapter.
I wonder if anyone will find anymore mistakes……